I believe this will be an exciting week concerning my blog! I am having my very first guest blogger! Nancy, "
The Apple Basket Teacher
",
has agreed to be a guest blogger on Thursday! Believe me, you don't want to miss this!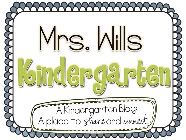 I have read the first two chapters and I want to go to school this week and see about my math materials and organize them. I know that will be a job! I am thinking about putting my math cabinet next to the long bookshelf? What do you think?
I hope you all have a wonderful holiday weekend!