I am thrilled to be co-hosting Chapter 5 with two other fabulous bloggers. They are: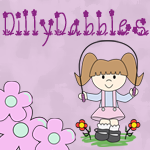 Chapter 5 is all about Read to Someone and Listen To Reading.
Since both of the components discussed in this chapter are introduced, modeled and practiced in similar ways to the Read to Someone component I am going to share what I did in my second grade classroom this past year.
I am going to begin by posting a video our class made with
Read To Someone
. I was asked to put this together this spring by my reading coach. This video was shown to fellow teachers in my county. I had permission from all parents to make the video.
Listening to Someone
was my my least favorite component of the Daily 5. That could be partly because they had to rotate between computer and the listening station. I felt like I needed more resources. After rereading this chapter I think I just need to manage it better. Students always wanted to go to the computer station. While at the computer station students went to the ThinkCentral website. This is a website that supports my reading series. Here students are able to listen to the story online and practice the vocabulary that went with the story.
Students went to the listening center with the CD in pairs. The station has the ability to play CDs and Cassette Tapes. This was a conscious decision to use a cassette player because our school's resource room has many books with tape. They are grouped in bags with a cassette tape and two books each. We just have to check out the bags each week.After students listen to a story they write a response and complete a comprehension page about the story.
A Special thanks to these two ladies that organized the book study.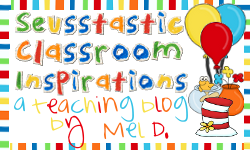 Please link up below with your thoughts on Chapter 5: