First, Let me begin by letting you know how sorry I have been for not posting by now. You know how life goes. I take my hat off to all you bloggers who can work, spend time with your family and still blog. Please let me know how you do it.
I participated in the Pinterest Blogger Exchange and received the fabulous gift from Amy. I Love, Love, Love it! It fits perfect with my home! It looks great on my kitchen table.
It is a yellow pot with green ribbon. Inside the pot came a post it holder, chalk, notepad and great pens. These pens are no longer in my possession. My two girls loved them and are now using them. I am just thrilled that Amy sent two. :)
I plan to use it at school next year to hold supplies on my desk. I just can't bring myself to take it to school right now because it looks so good on my table!
Thank you so much Amy!
I am sure you guys know Amy, from The Resource(ful) Room. If not you really need to check out her blog!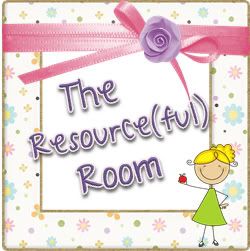 I sent my gift to Lisa over at Live, Laugh, and Love to Learn. This is also a great blog with wonderful ideas. Please head on over there and look around.

I created a fleur de lis wall hanging from a frame and scrapbook paper using a cricut.
I also made Disney coasters. This was so much fun to make!
This photo is from Lisa' blog, it was so much better than my photo. I hope you don't mind me using it.
Want more information on the exchange? Want to see what everyone else got?
Then, head on over to Teacher Blooger Exchange