Whew....
It has been a rough couple of days. We have been going through district accreditation and our staff has worked really hard to ensure that everything was ready. As always, everything went fine.
In class we are participating in a couple of exchanges that have kept us busy these past few days.
First we participated in a Class Valentine Card Exchange hosted by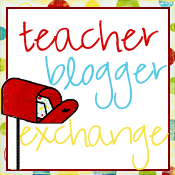 This is some of the cards we mailed today.

We are also participating in
Picture It!
hosted by
Projects by Jen
.

We started with a blank mural. The children were shown a picture of Monet's Water Lily painting and we discussed how our mural was a representation of that painting. We discussed sharing our one square with 23 other classrooms.
We then colored our square (Square 3). We discussed how we had part of the bug. We talked about how our bug could possibly end up three different colors because we didn't know what color the other were going to color their bug. This is how we decided to color our square.
We received mail today from Legend Springs School in Arizona. They sent us square 4. The first thing we noticed was that their bug was red! Now the bug is mainly red with a black left corner.