I just LOVE giveways!

Thanks to winning a couple of giveaways my teaching life my get a little easier. All you fellow bloggers have really inspired me. Just please give me until summer and I will try my best to share.
Funky First Grade Fun is having a giveaway for having 200 followers! Head over and check it out.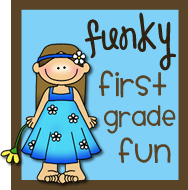 Congratulations on 200 followers!