A fabulous group of teachers is hosting a blog book study.
The book:
Math Work Stations
by Debbie Diller
I just purchased my copy from Amazon for $32.10.
Deedee Wills from
Mrs. Wills Kindergarten
says it best: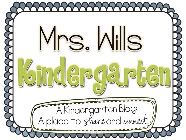 Starting June 1st we will have a series of linky parties with LOTs of FREEBIES and pictures of this book in action (or future plans of action in my case). We will cover a chapter a week. Other teachers can link up with their gems of knowledge. All in all, you will have a plethora of resources from multiple grade levels by the time we finish this book. Sounds good... right?!
You can check out all the details at
Teaching Blog Addict
. There is a total of 7 different bloggers from kindergarten to second grade.
I can't wait to see what everyone else is doing with math. I know that my school is going to work hard this year with our math program. I am going to an AMSTI math training in June and our county is bring in math book author David Schwartz in July to do some model lessons and professional development. This is a great summer to improve our math program.