My students returned to school without me today. I was not released to return to work this week. I am not enjoying this week off while my children are at school, and husband at work as much as I thought I would. I am making the most of my time by blog stalking. There are so many giveaways. Here is a few that caught my eye.
Grade ONEderful is starting a new blog desing business. She is having a giveaway to kick off the start of blog desinging. Head on over to check it out!
Primary Inspired is having a blogiversary giveway with a prize pack with many other fabalous bloggers! Be sure you check it out!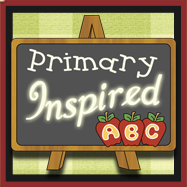 Second Grade Perks
is having a Giveaway for her Main Idea Pack.